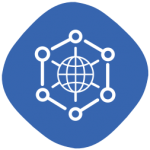 As you may have read, I made a previous blog post, which described how to create a Certificate Authority root certificate and a chain of intermediates using a Microsoft provided PowerShell sample.
In that post, I also showed how to create a Device Enrollment Group within the Device Provisioning Service (DPS). That's all very nice, but the purpose of IoT Hub and the DPS is to connect devices. So let's go ahead and do that.
First of all, the device needs its own certificate, which is trusted by the root CA certificate configured in the DPS device enrollment group.